Polymer Mixing System
The FPP MAXI BLEND is available in sizes from 0.02 to 20.0 GPH neat polymer. Smaller models employ a diaphragm injection pump. Larger models mount a hose pump or progressive cavity pump.
Every size FPP MAXI BLEND can be equipped for post dilution.
FPP MAXI BLEND Only requires a small footprint of 3′ x 3′ for all models
Accessories available include extended aging vessel and mounting stands
System Requirements
Features and Benefits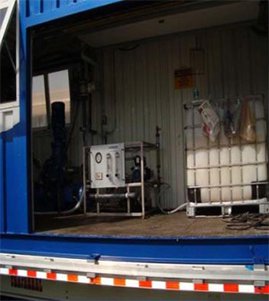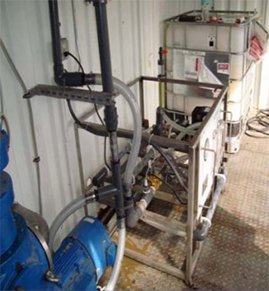 The FPP MAXI BLEND is an accurate, compact system for producing a completely made down solution from any type of liquid polymer.
The FPP MAXI BLEND Intelligent Controller, the most advanced micro-processor based unit available on any chemical mixing and injection system, provides precise control of the polymer solution concentration.
The FPP MAXI BLEND is constructed of corrosion resistant materials.
The simplified design of the mixing process reduces the number of moving parts required, reducing total maintenance.
The integral calibration tube provides flooded suction to the polymer pump eliminating priming problems helps for precise polymer usage.